Hey party people!
We ended up with an unfortunate house event last month so we are in the midst of replacing our upstairs and downstairs flooring with Mohawk Flooring. You can read about the craziness here and what type of Mohawk flooring we ended up choosing here. This week, we had the awesome team from Builders Floor Covering come in to install the flooring.
This was how our kitchen and man cave looked before.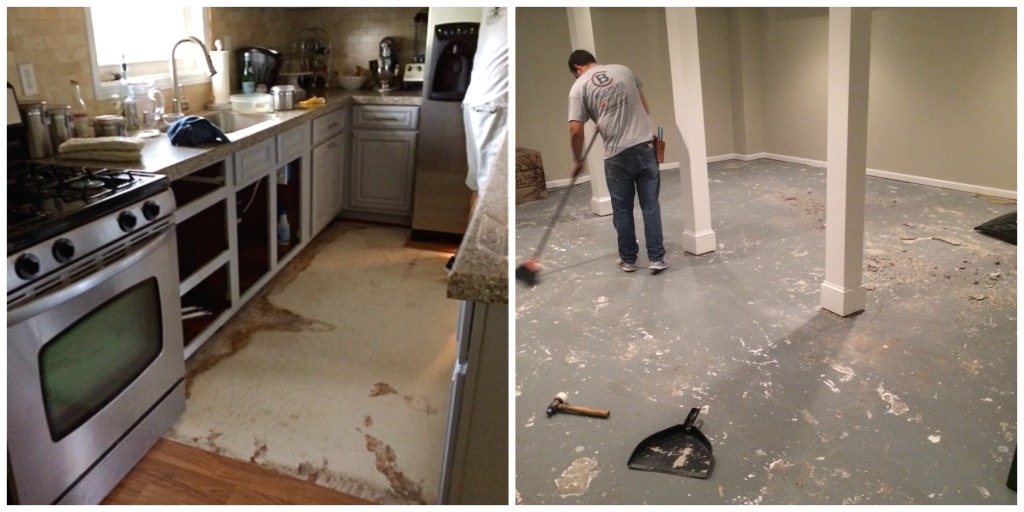 We had a couple of things to do to prepare for the installers. Our contractor came to repair the dry wall downstairs and our kitchen cabinets the plumber cut out.
Since it didn't matter if we messed up the flooring, we decided to go ahead and prime the new section of drywall.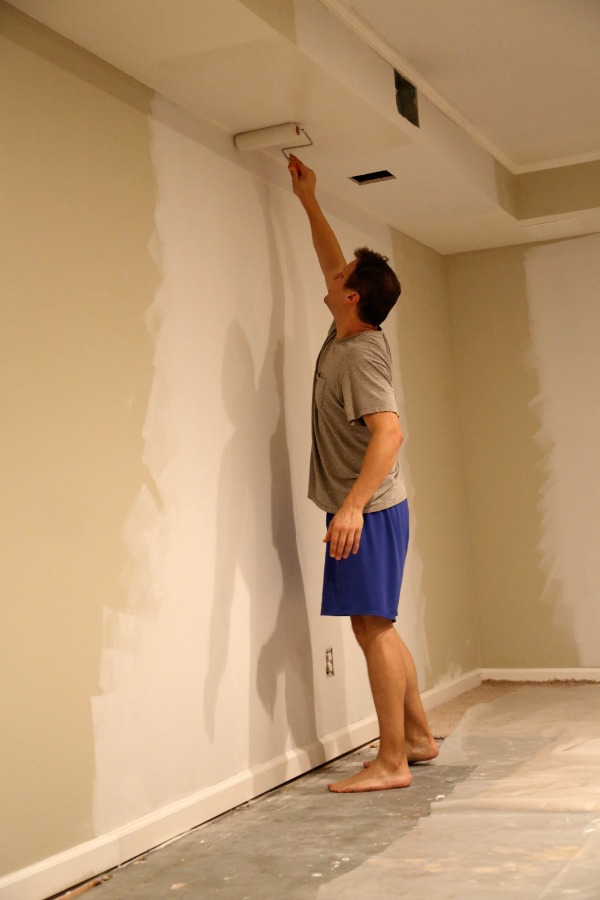 We didn't install the flooring, but if you're thinking about installing laminate or luxury vinyl tile yourself, here are tips on installing laminate and here are tips on installing luxury vinyl tile.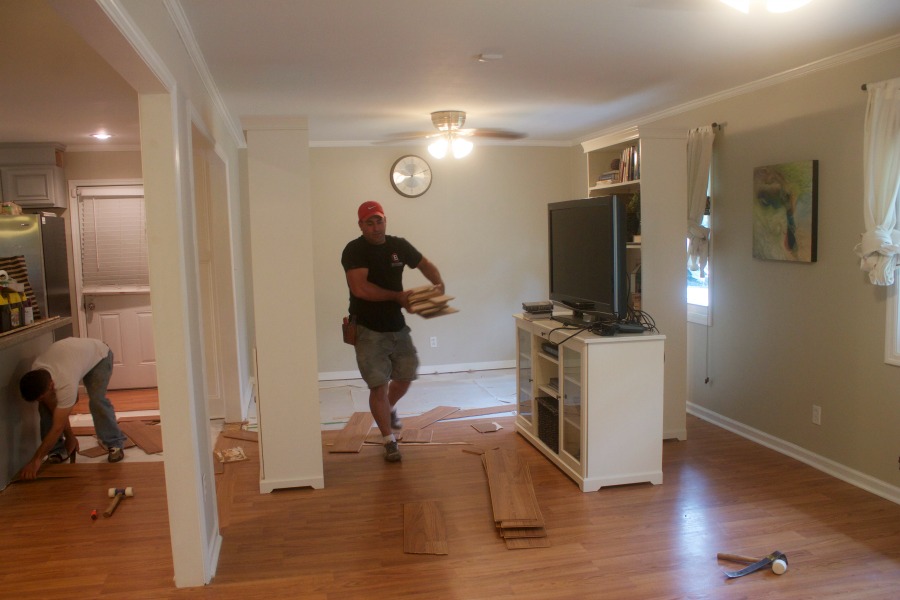 The Builders Floor Covering crew were incredible. They were fast, efficient, and professional. Instead of moving all the furniture entirely out, they moved a little at a time.
It was awesome how the upstairs laminate and the downstairs luxury vinyl tile fit perfectly under our baseboards. That's one of the many great things about Mohawk Flooring's laminate and luxury vinyl tile.
The Builders Floor Covering crew was kind enough to let me take a video of them demonstrating the uniclic technology some of the laminate and luxury vinyl tile have.
The flooring looks amazing! Interestingly enough, even though we chose dark flooring upstairs it made the whole area feel larger. Let me just tell you that I am in LOVE with Mohawk's Barnwood Chestnut luxury vinyl tile in our man cave. My neighbor came over and said it made her think of Restoration Hardware. I cannot wait to pull all the design pieces together to show you.
Here's a sneak peek of the man cave flooring…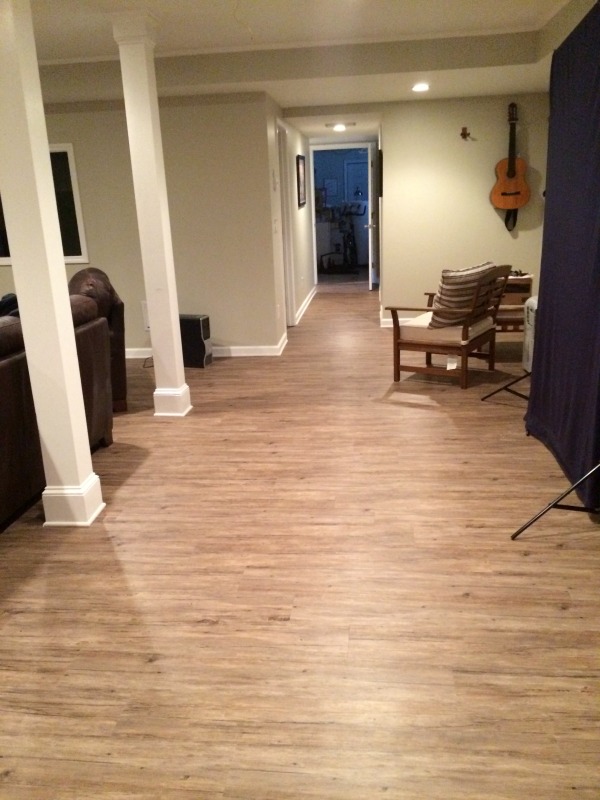 Next week, I'll share the design inspiration for the man cave. I think my husband just rolled his eyes knowing that "design inspiration" and "man cave" were in the same sentence.
Stay tuned…and party on!
To read this blog post on Parties for Pennies, visit Installing New Floors.