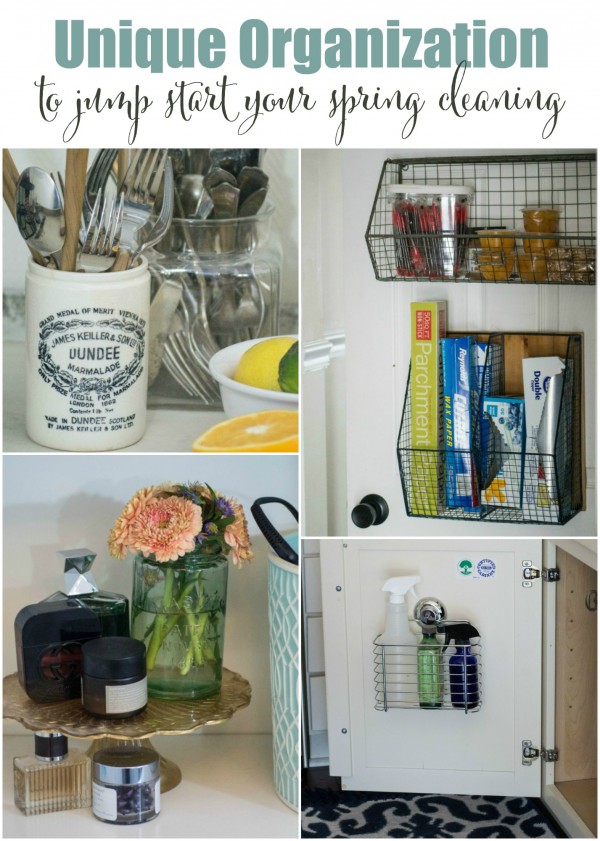 Spring is here! It seems like spring is perfect for getting your home organized and freshened-up after a long winter. Organization is important for keeping your home clutter-free and stress-free. When you have a place for everything you tend to keep your space cleaner. Getting a handle on clutter and keeping your home clean, go hand-in-hand! So let's explore some unique ways to get organized.
Kitchen
Kitchens are the heart of the home and generally the hardest to keep to clean. Everyone gathers in the kitchen and it can quickly become a dumping ground for mail and other random items. When your kitchen is organized, it's a lot easier to keep the clutter from piling up!
Large crocks or jars, keep larger utensils corralled and easily accessible.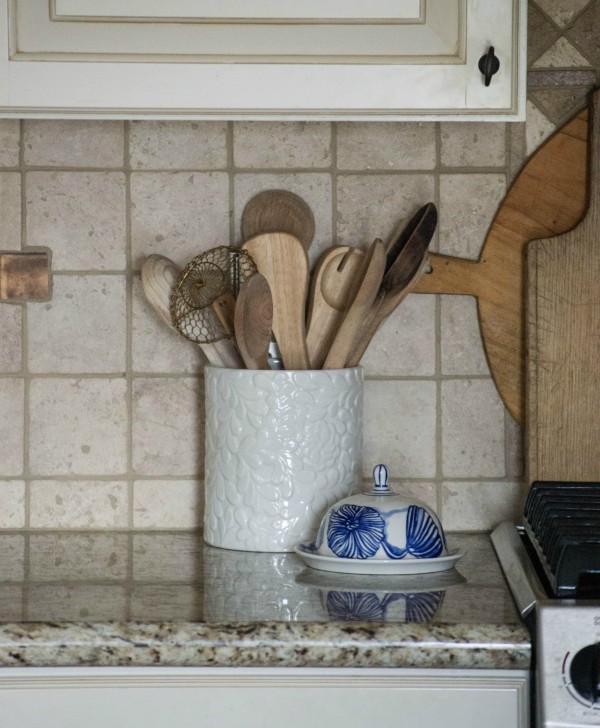 Jars are also a great storage solution for items you use daily in the kitchen, like silverware. They make it easy to transport to and from the table for a meal.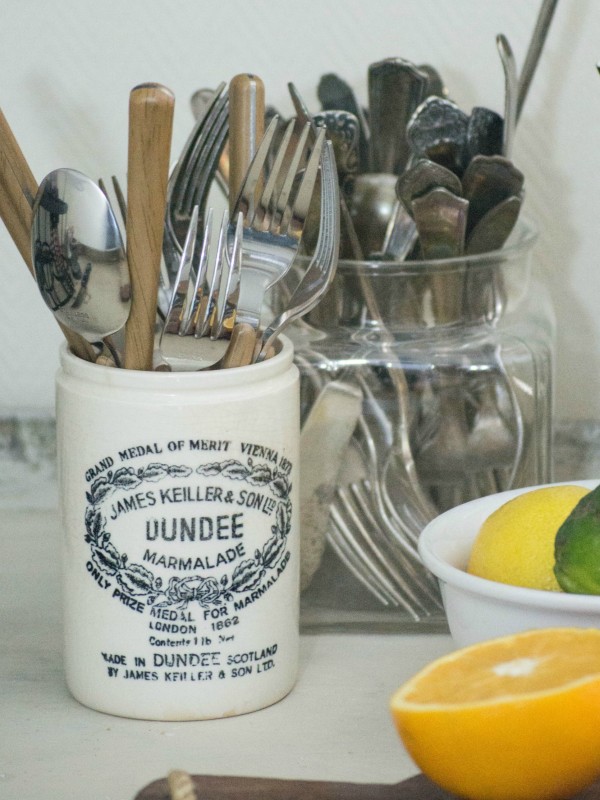 Traditional, office organizational items can also work well in the kitchen. Wire baskets and magazine holders are perfect for hanging on the back of a pantry door for snacks or food storage bags.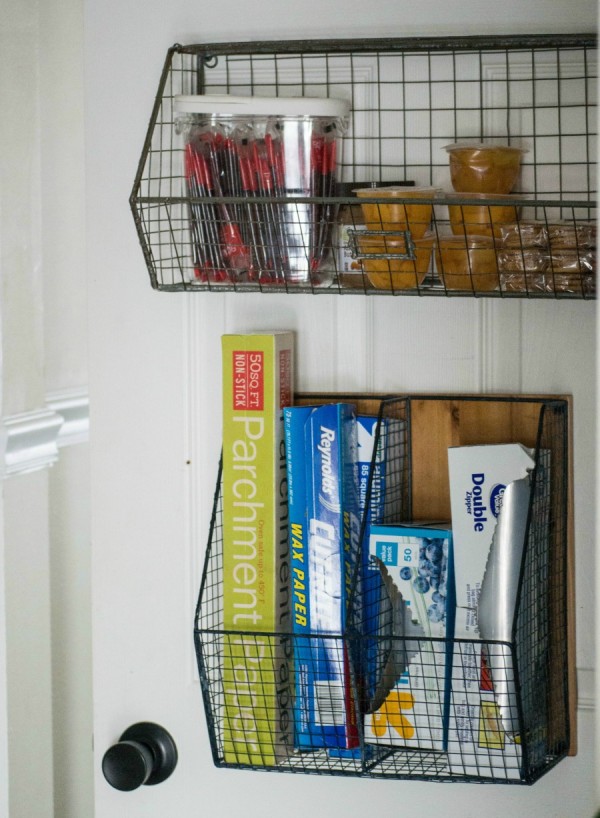 Large platters can be difficult to store, and stacking them makes it hard to find what you need, when you need it!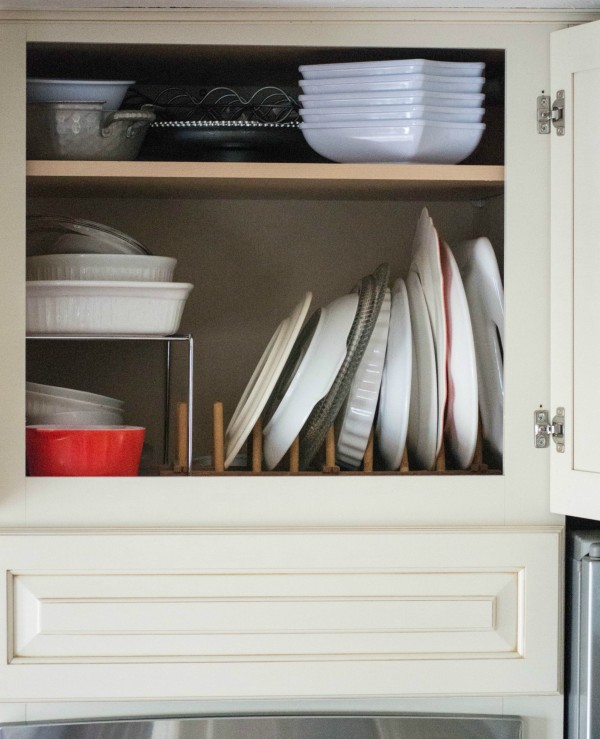 Use an inexpensive plate rack to stand the platters up onto their sides, for easy access.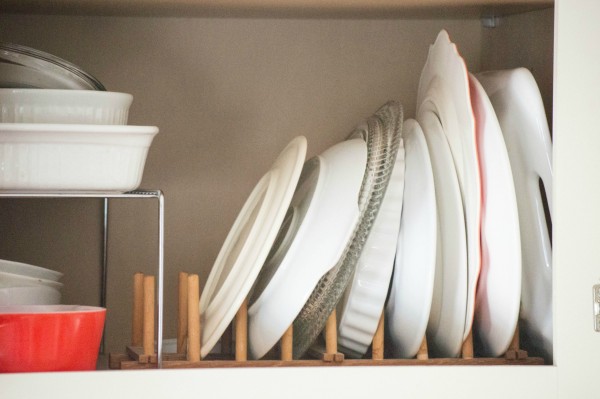 Woven baskets are great for items like potatoes and onions. Placed under an island or beside a lower cabinet, they can house regularly used items in an attractive way.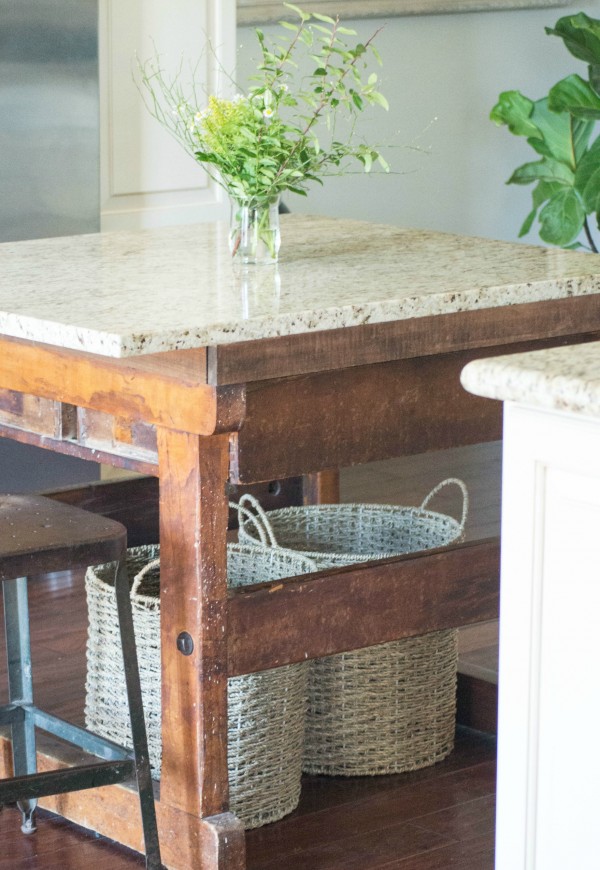 Most people keep their cleaning supplies under the sink. Hanging a basket from the door, makes finding everyday cleaners easier. If you don't want to make holes on the back of your cabinet doors, use a heavy-duty suction cup.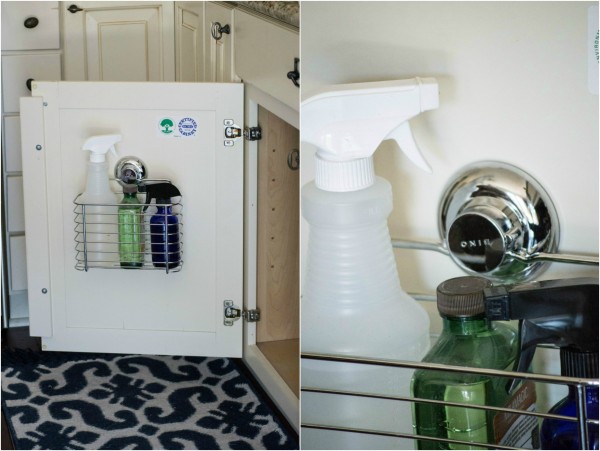 Bathroom
Bathrooms are full of small bottles, messy cords and odd shaped items. All of those items can be hard to keep looking organized on a daily basis. Here are a few tricks to tame the chaos…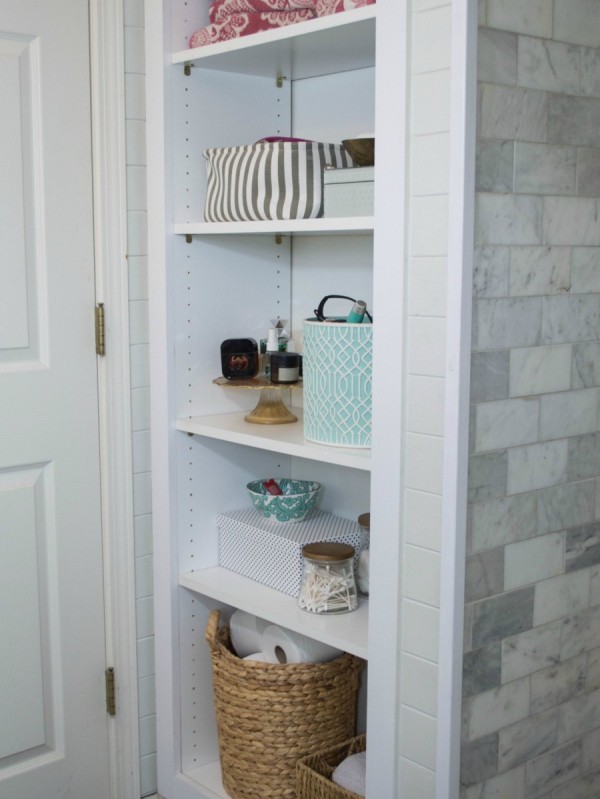 Use a large planter or pot to house your hair care electronics, like blow dryers and curling irons. It makes them easy to grab, use and put back! (Not to mention, it looks pretty.)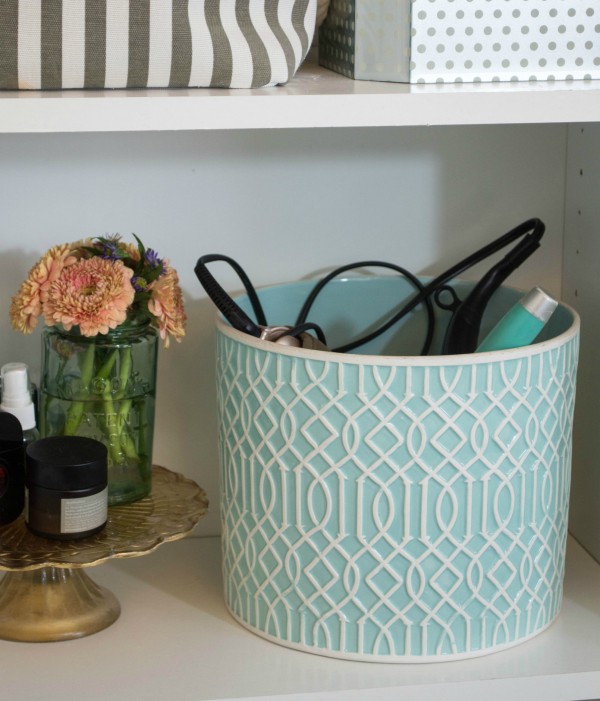 Cake stands are also good to use in a bathroom. They give height to shelves and counters to neatly display small items.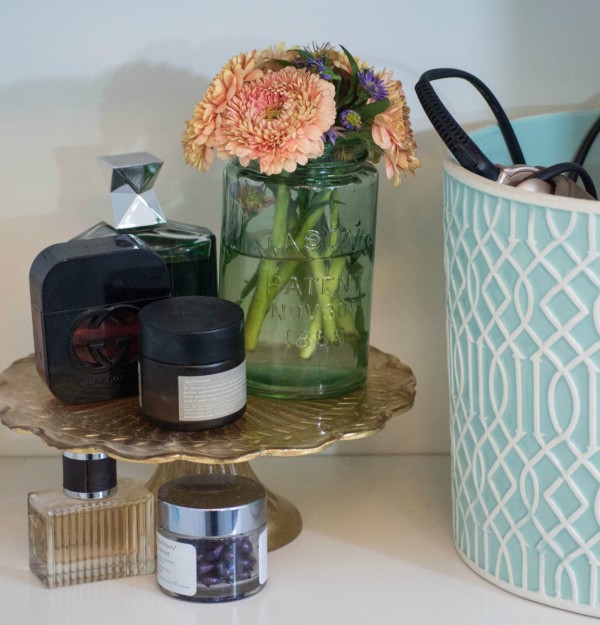 Inexpensive picture boxes can store infrequently used items, and bowls or dishes are great for keeping jewelry handy.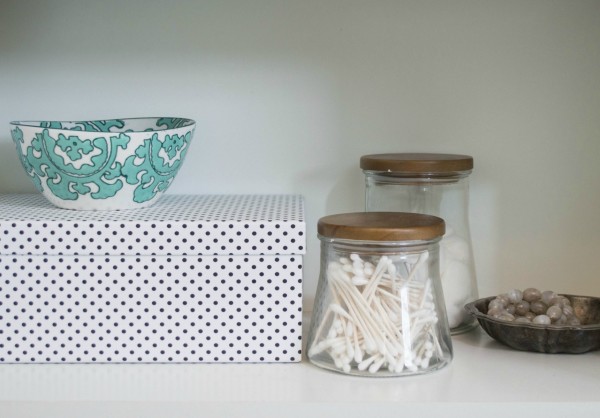 Toilet paper is bulky and can be hard to store, but a large basket is an easy solution!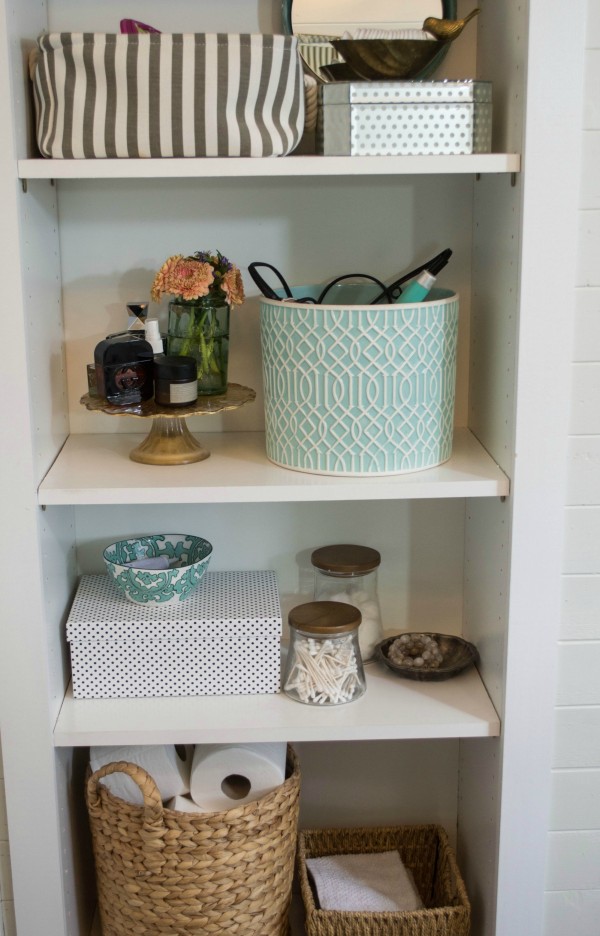 Office
Offices are another area of the house that can quickly become a dumping ground for items without a home. Grouping like things together is key to keeping the mess under control and knowing where everything is located.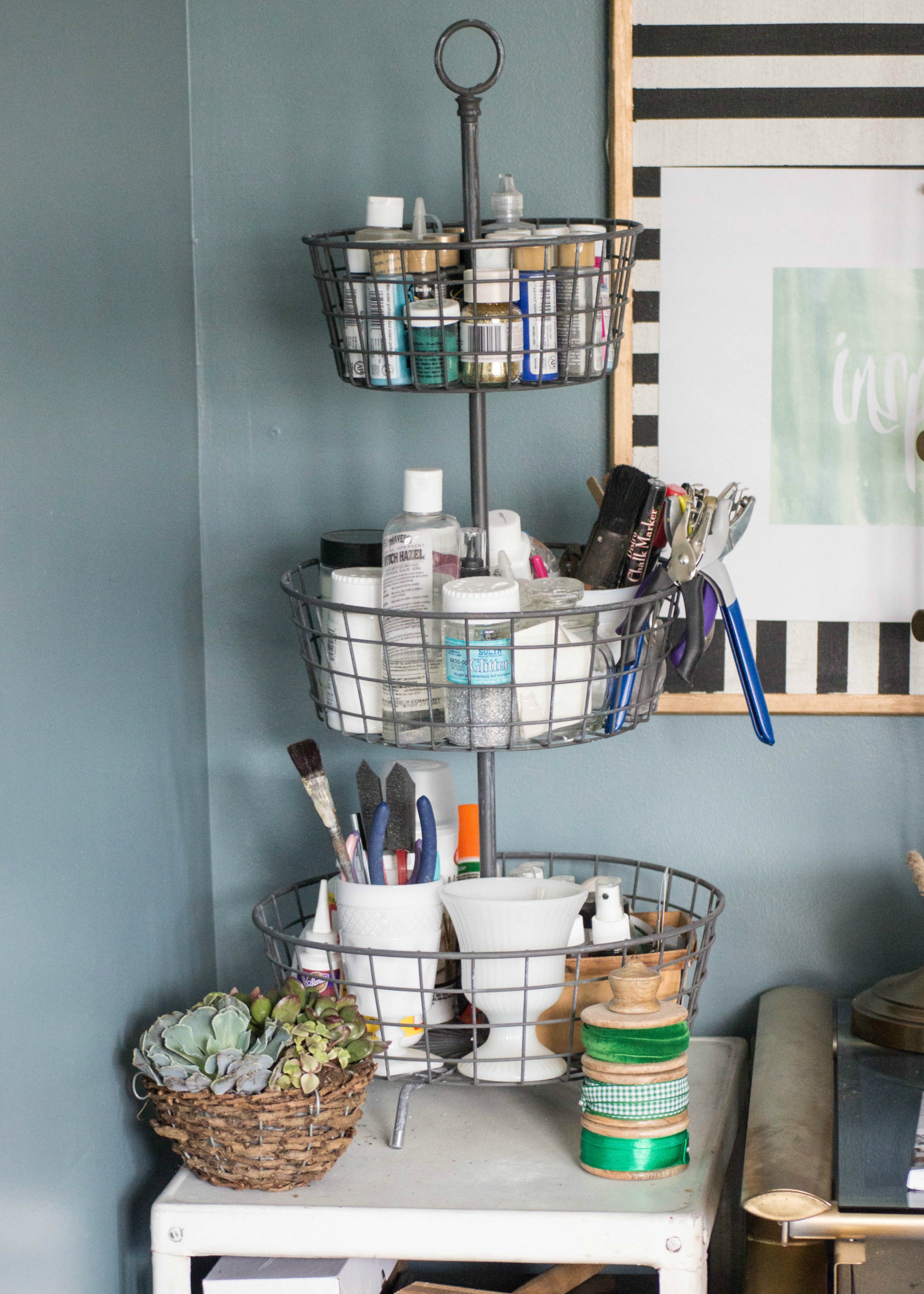 Vertical storage baskets, make a great use of counter space. Within the vertical space, you can use smaller containers for specific items. Short vases can hold items like pens and paint brushes. Find more office organizational ideas HERE.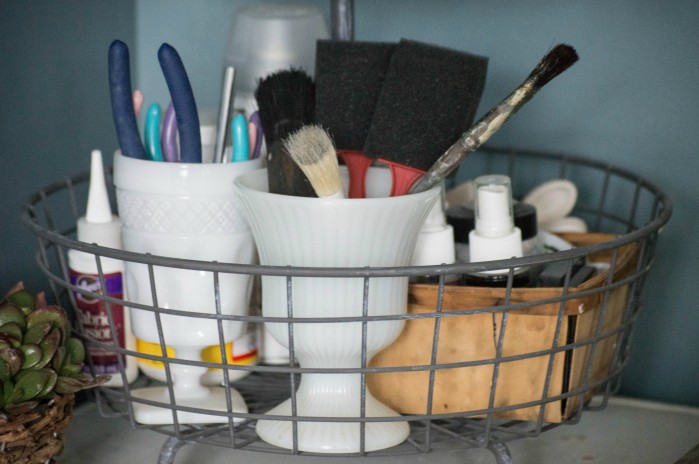 Once your home is clutter-free and organized, it's time to scrub everything clean!! Be sure to check out Mohawk's Floor Care to find the right product for your floor type.