Do you want to make your home feel festive, but don't want to spend a lot of time or money? There are so many easy holiday décor ideas that you can put together in a matter of minutes. Best of all, there are so many things you can find at your local dollar store to make decorating your home for the holidays much more affordable.
Add Some Festive Throw Pillows
Every living room needs throw pillows. During the holiday season, toss in a few holiday-themed throw pillows to instantly make your living room look more festive.  If you don't want to buy seasonal pillows, look on Etsy for pillow covers or just tie some ribbon around a pillow and hold it in place with a safety pin.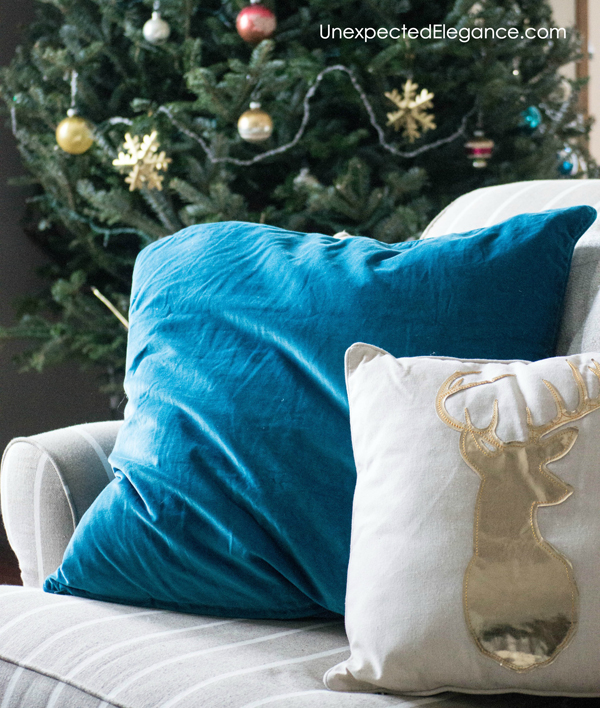 Create a Holiday Bouquet
One easy change, is to switch out the floral décor pieces in your home (or add a few, if you don't have any!). Poinsettias are inexpensive and will last the entire holiday season.  Using fresh greenery from your yard is great for a free arrangement.  You can also find beautiful floral décor in holiday colors at any craft store.  Get creative and create a beautiful centerpiece for your dining table or a large floral piece for your entryway.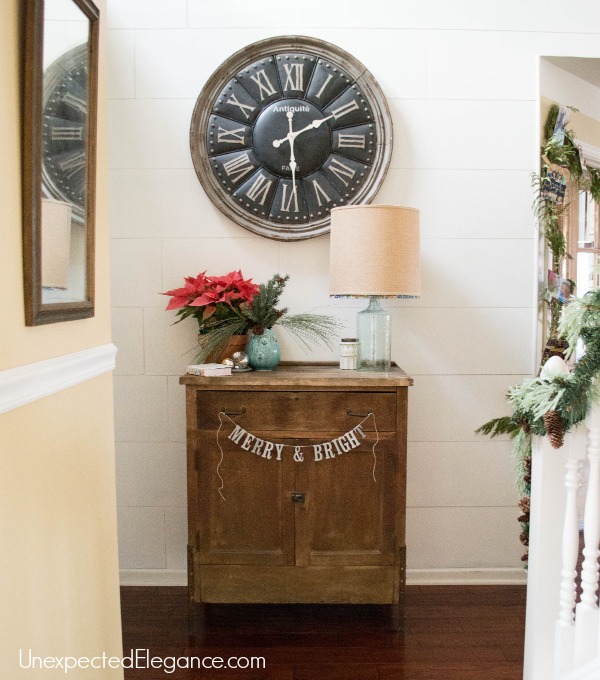 Hang a Wreath
Another quick holiday décor tip is to add a wreath to your front door or around the house. You can find beautiful wreaths at craft or big box stores. You can also make one using scrap evergreen. It all depends on how much time you have.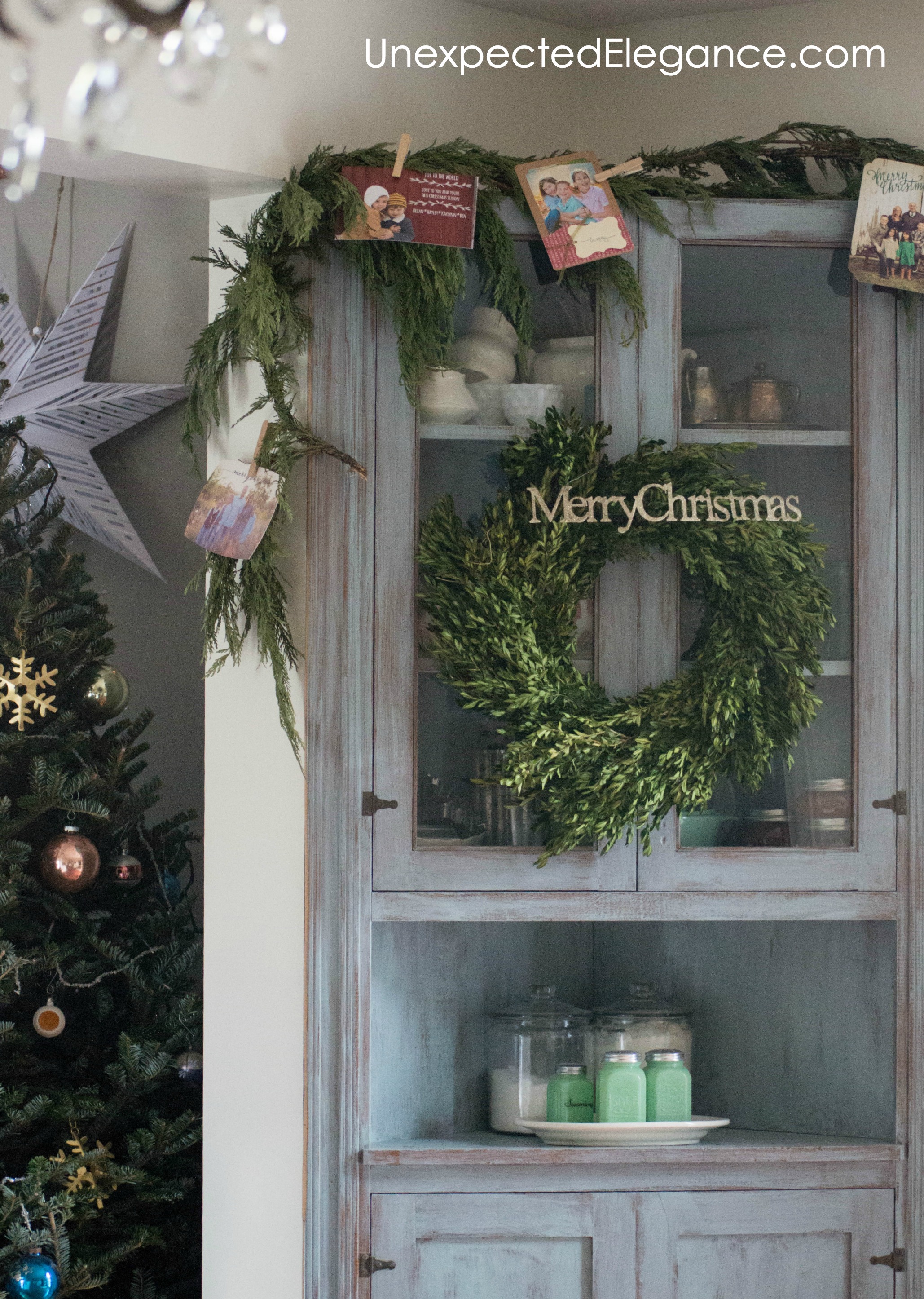 Fill a Glass Jar or Vase
There are so many things you can add to a tall, clear vase to make it festive. For example, glitter pine cones can be placed in the vase for a beautiful look. You can also add Christmas ornaments, Christmas candy, or anything else featuring festive colors.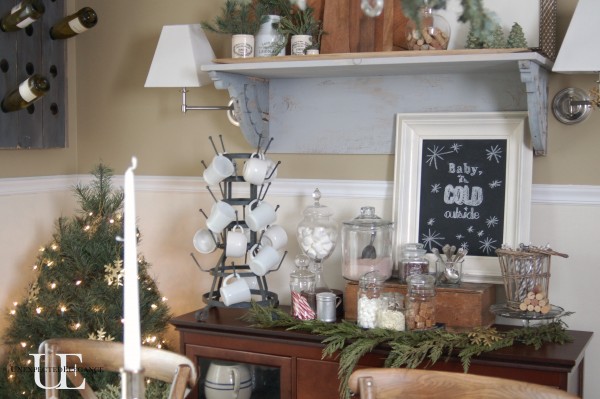 Wrap Porch Railing or Banister in Garland
It takes literally seconds to wrap your porch railing or banister in garland, but it adds such a beautiful touch. You can also wrap lights around the railing for more festive cheer. Add a few ribbon bows and you've got an elegant look without a lot of work.
Switch Out the Rugs in Your Home
Last, but not least, add or replace your rug.  The smaller rugs in your home can easily be switched out with festive area rugs. Holiday rugs in your kitchen, entryway, and in front of the fireplace can add a festive touch that makes your home feel more inviting.  For larger areas, consider a neutral rug that will change with you throughout the season, like this Stardust rug from Mohawk Home. You could also keep a piece of the holidays with you all year round with a cut and bound rug in red or green. I love the bright, vibrant color of this Mohawk Everstand carpet in  Christmas Tree!
You don't have to spend a lot of time to make your home festive this holiday season. You also don't have to spend a lot of money. These tips allow you to add holiday cheer without spending hours decorating.