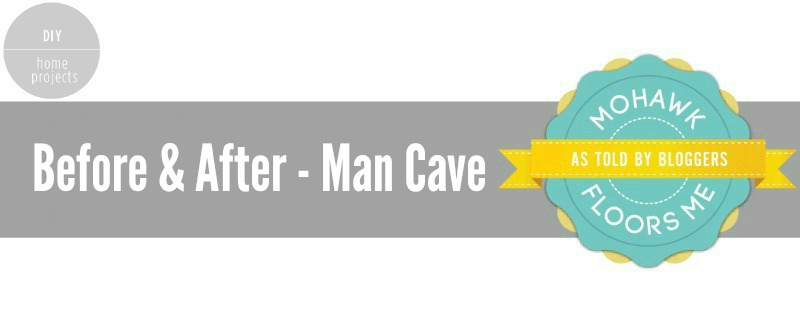 Hey party people!
I am just in awe over our new Mohawk Flooring! What started as a plumbing disaster has turned into a huge blessing. To hear about our crazy plumbing disaster that caused us to need all new flooring on both floors of our home, read it on "Honey, We Have A Problem." You can also follow our journey with our Tips On Choosing Flooring, The Install, the Man Cave Inspiration, and our Kitchen Before & After.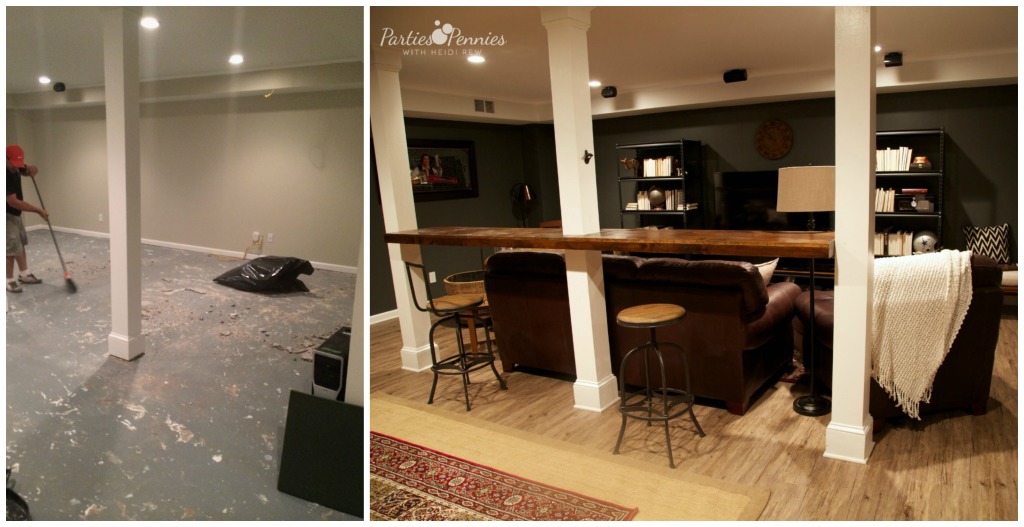 Can I be honest? I was not super pumped about decorating my husband's man cave. Why? We just have different tastes and ideas about what looks good. No other couple can relate to that, can they? He likes a room dark, prefers moody lighting, and comfort supersedes design. I love lots of light, a mix of modern and classic pieces, and design supersedes comfort. I was afraid we'd get no where fast trying to finish up this man cave, but we decided on a direction and it went okay from there.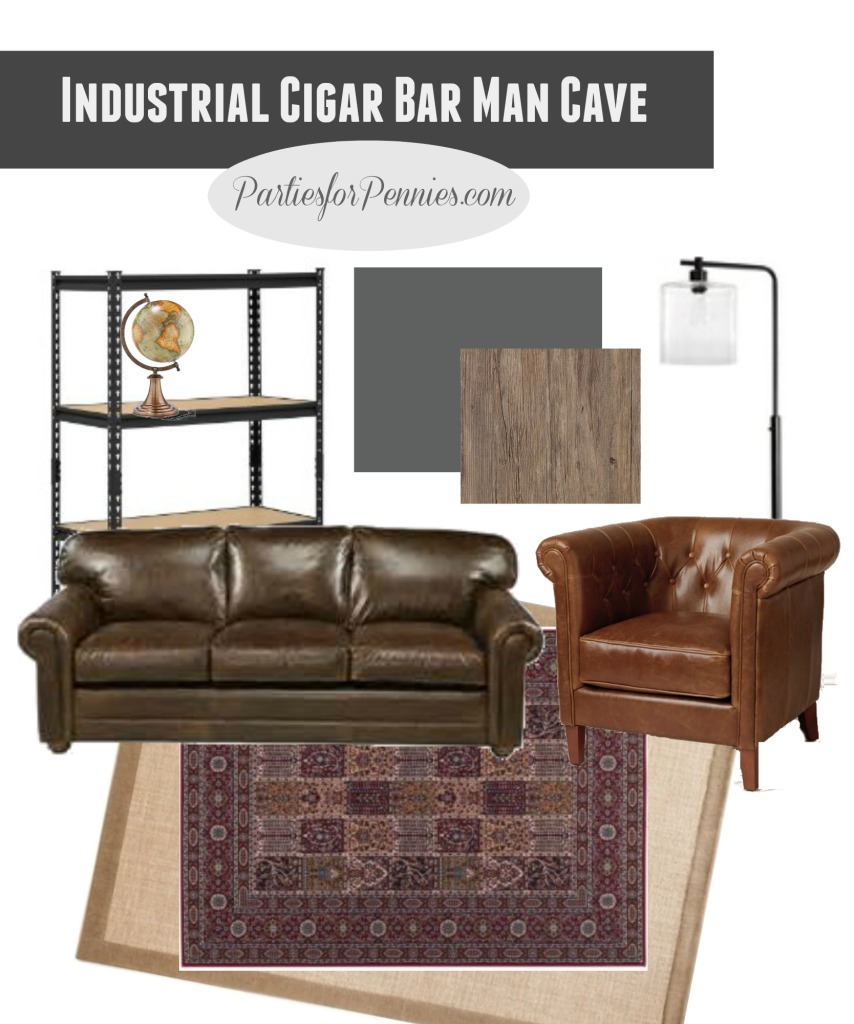 This was our inspiration for the Man Cave Makeover – Industrial Cigar Bar. Mike loves relaxing with a cigar and he wanted his little getaway space to reflect that same vibe.
Let's start out with the flooring!!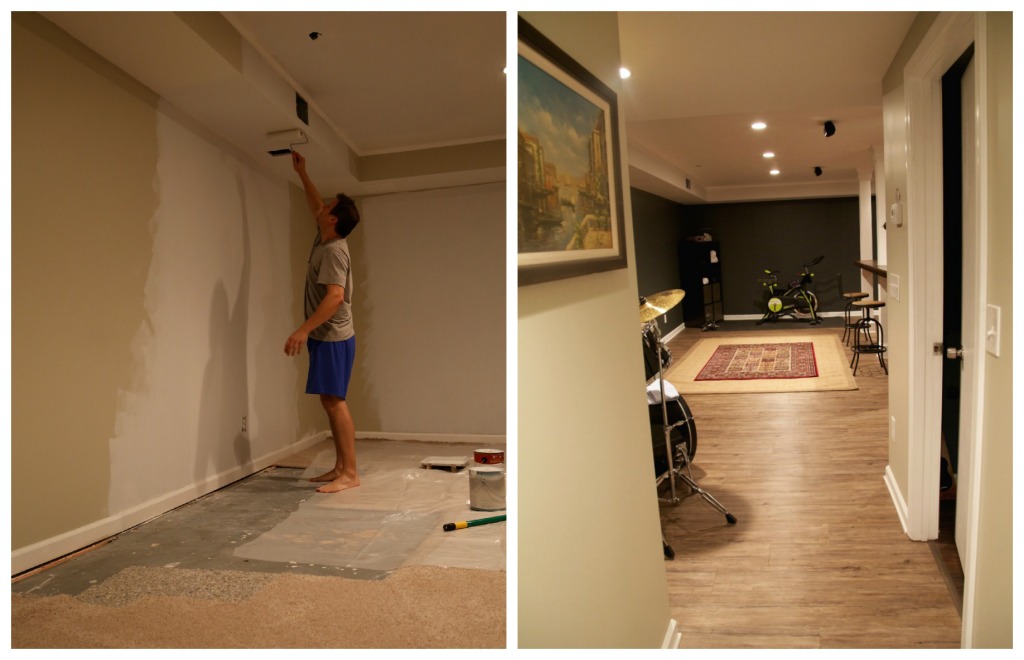 We went from carpet to Mohawk Flooring's Configurations 7. 25″ Luxury Vinyl Tile in Barnwood Chestnut. Why did we choose this one? Because the Luxury Vinyl Tile (or LVT) is water resistant, which put our minds at ease in case we had any other plumbing issues. It's easy to install over concrete, which you can see from the picture above is what we were dealing with. It's also resistant to scratches and scuffs. When you are thinking about a stationary bike and a drum set in the space that certainly is reassuring.
Not only is the function of the LVT amazing, but the look is INCREDIBLE!! Here's a better idea of what it actually looks like.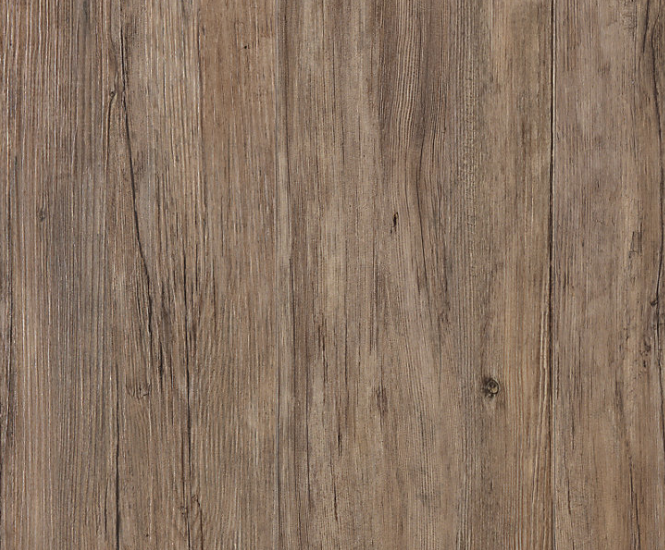 See all those beautiful grooves? It's actually textured to feel like hardwoods. Even though we used this for the man cave, I could see it in the main area of a home. It is seriously stunning.
In the "Man Cave Inspiration" post, I mentioned we had several issues we wanted to address in this man cave space. We wanted it to be a great entertaining space – a place the guys could come over and watch the game. We needed it to also include a music space, a workout space, and lots of storage for books.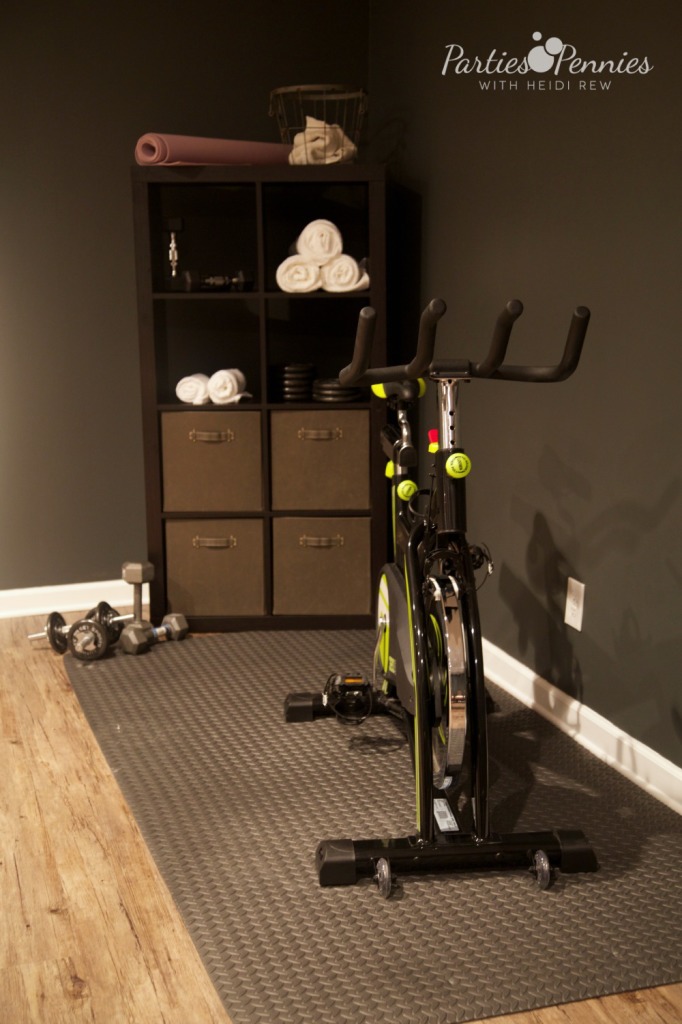 Even though this is technically the "man cave," I use this space to do a lot of my workouts. I needed a place to store my glistening towels, water, weights, and other gear. This old bookcase we had worked perfectly.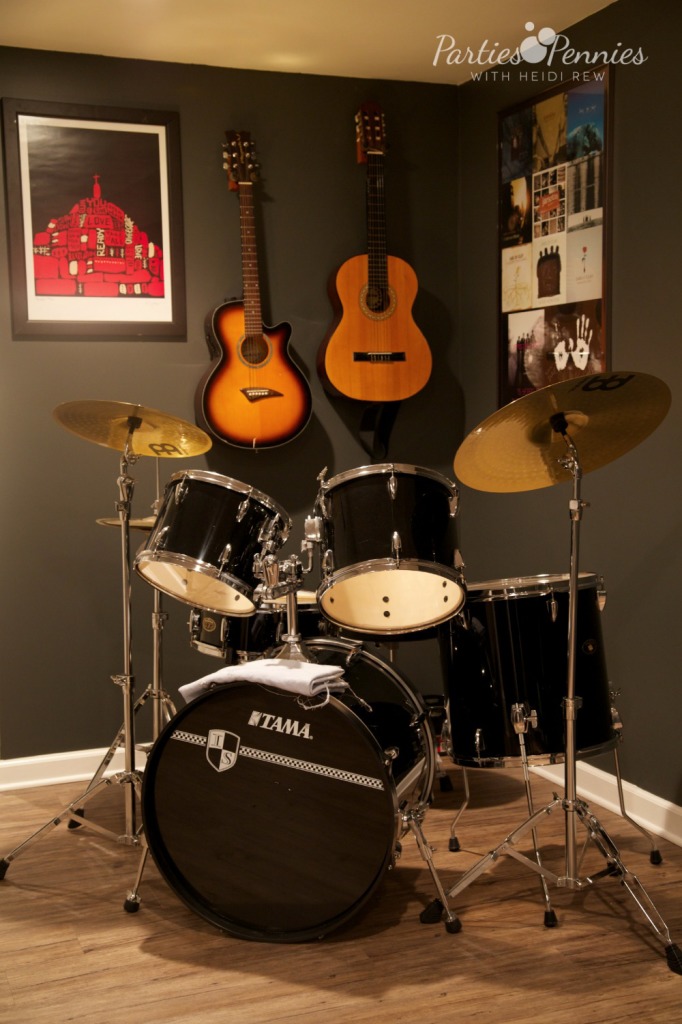 We're still on the hunt for the perfect round rug for this area, but this turned out to be a great corner for Mike's drums and our guitars.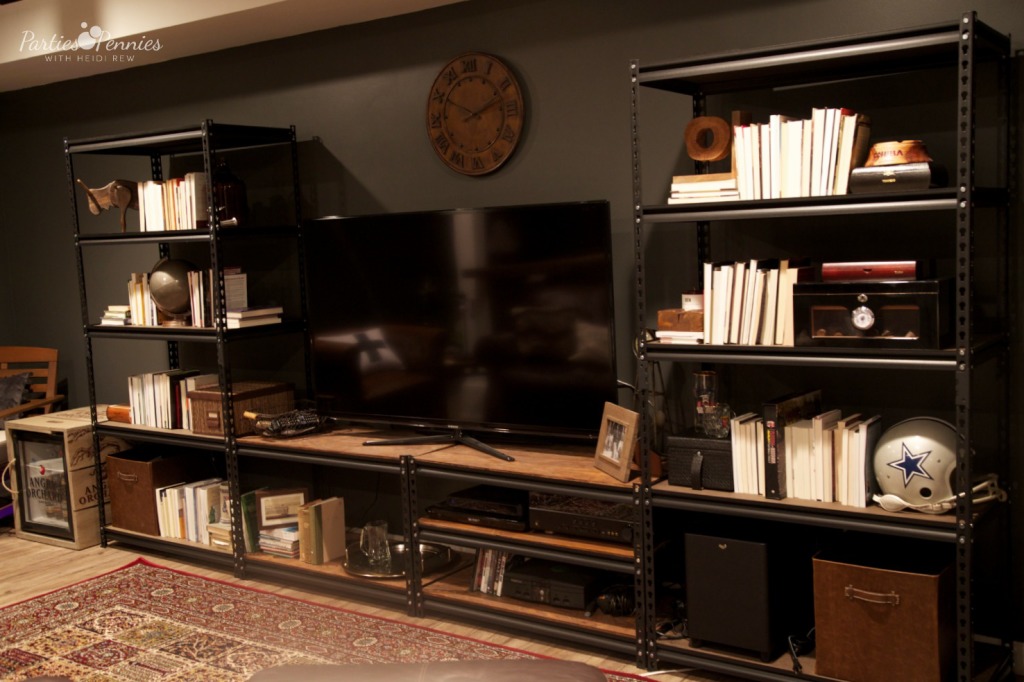 This was our solution for awesome book storage. Over a year ago, I found some garage shelving on sale for $20. We cut a few pieces of wood, stained them, and attached them to each shelf to create Mike's TV stand. We thought we'd expand what we did for the bookshelves. Lo and behold, the garage shelving now has wood-like shelving so we just left them alone. It cost us $40 each for those shelves, when most industrial shelving I've seen range from $500-$1000.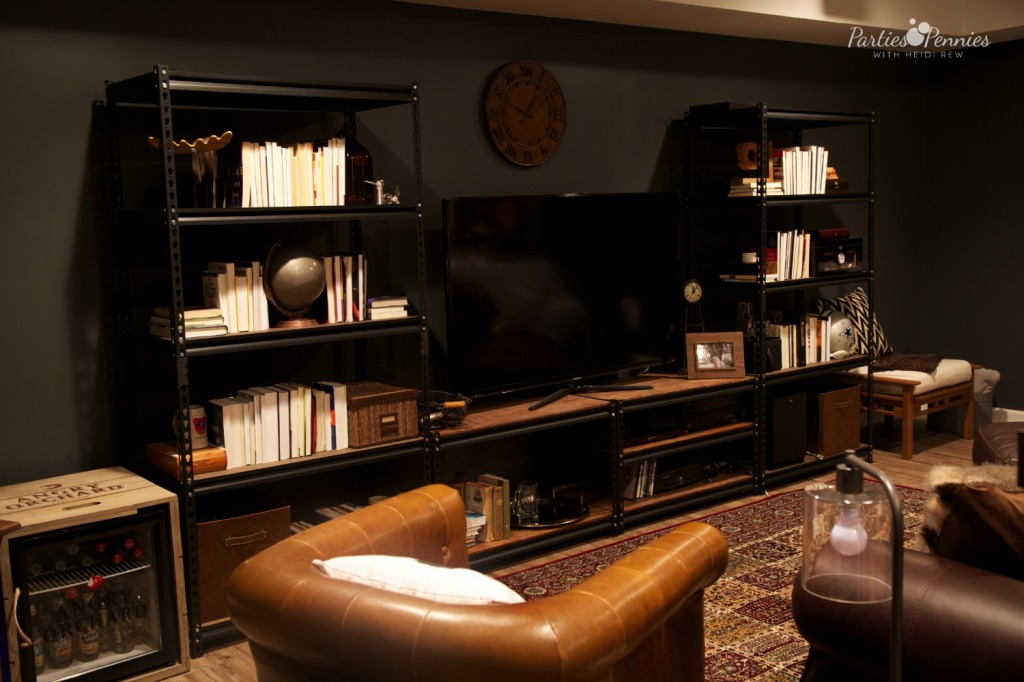 We are super lucky to have neighbors that have been extremely generous to us. He works in the wine & beer industry, so he gave us this Sam Adams mirror. Mike loves it and I kinda dig it too.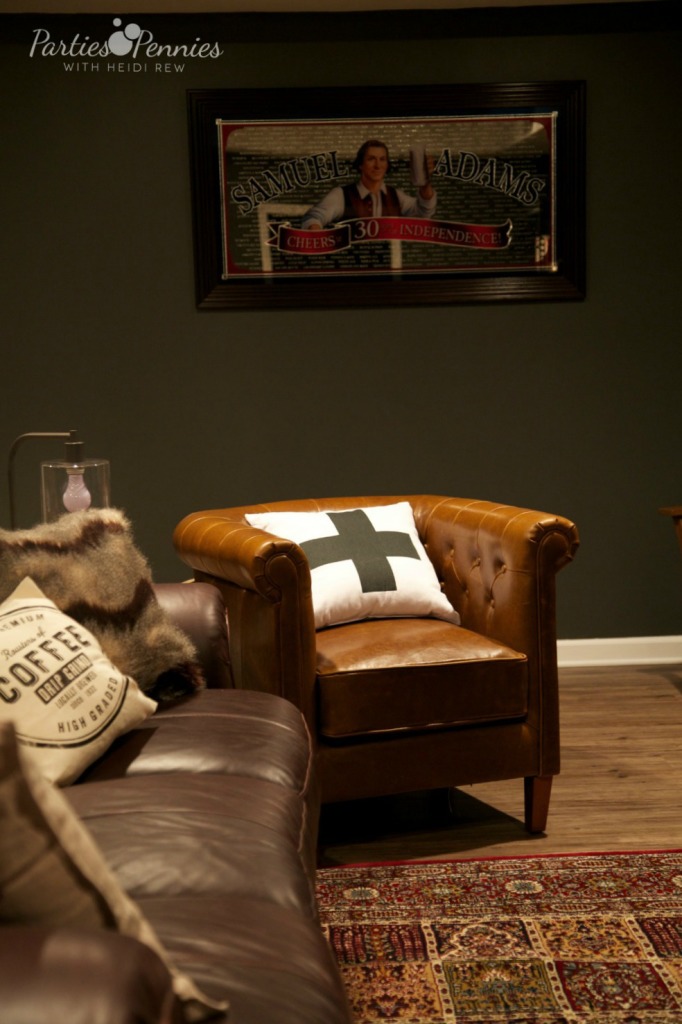 We are planning on putting a little bar area over there at some point.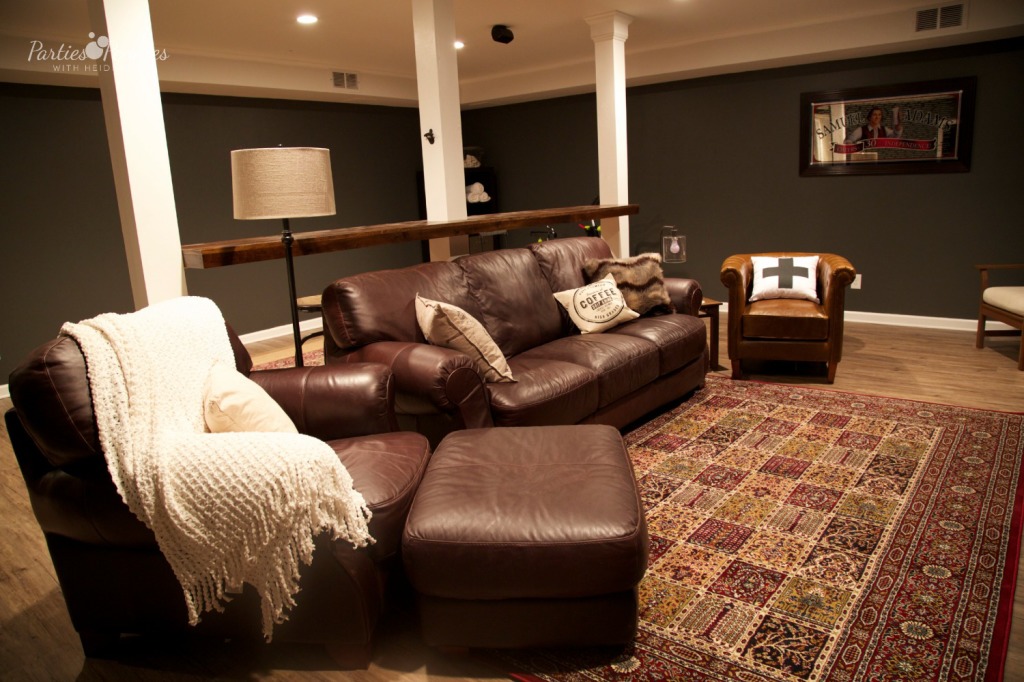 Speaking of bar, we came up with a great way to provide additional seating and entertaining space. We wished for so long that we didn't have those support beams in the middle of the room. We felt it really restricted the space, until I thought about utilizing it. We didn't DIY this one because we wanted to make sure it was fully supported, but our contractor did an awesome job and it wasn't very expensive at all.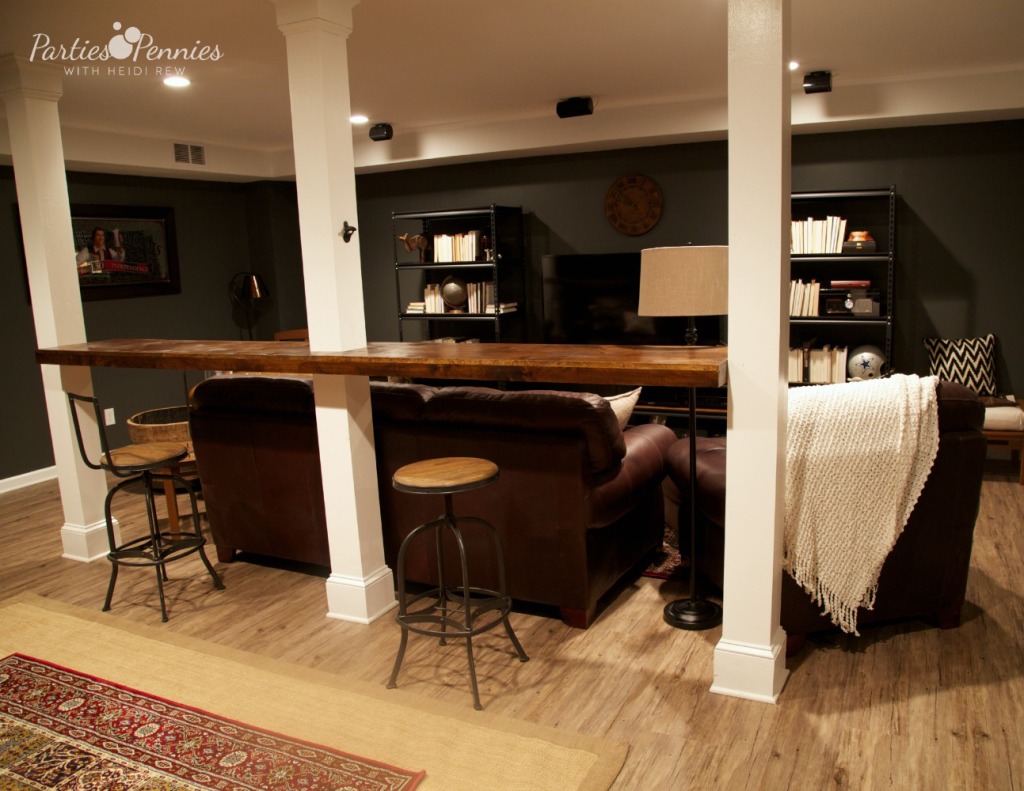 It's the perfect place to enjoy a plate of nachos and a beer.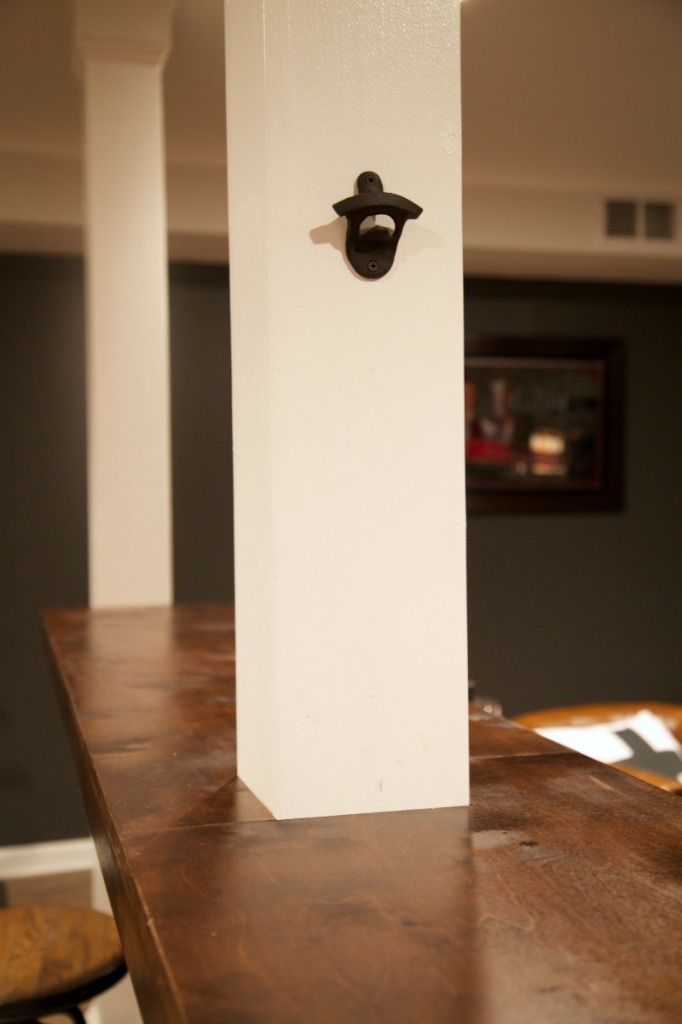 I even picked up a couple of these bottle openers when I was in Nashville recently. Mike attached one to either side of the post.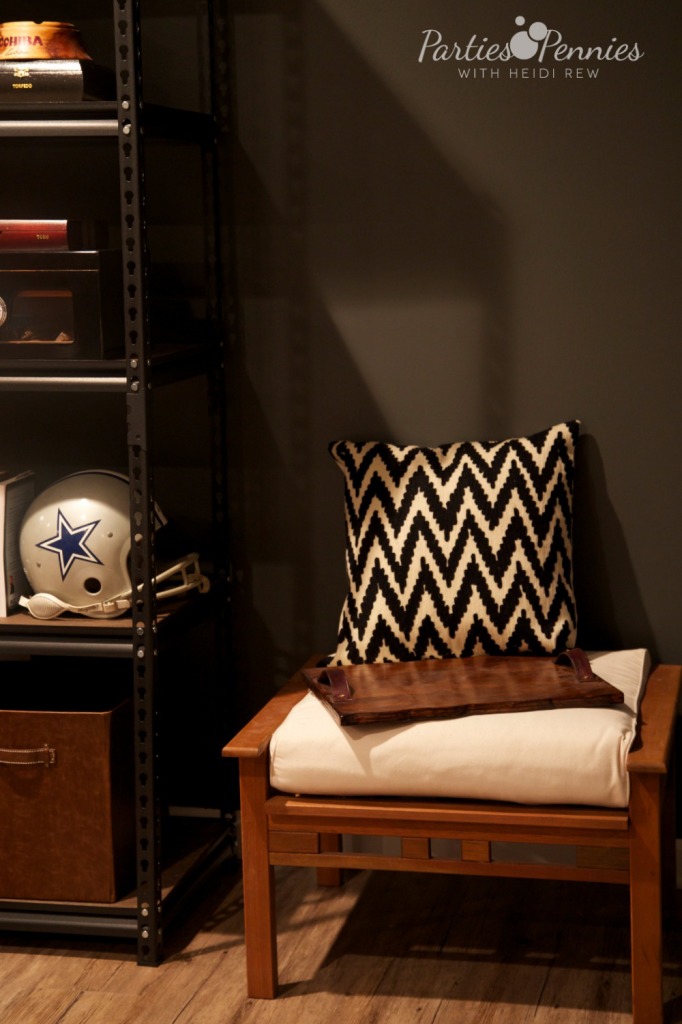 We still have a few more touches we want to add. We're thinking about what to do with that back wall. We may do a manly-kind of gallery wall? Maybe with a dartboard? We also want to add some panels to the wall to deaden the sound a bit. There were a couple ideas we had, but they didn't work the way we expected so we're back to the drawing board.
Besides the awesome new flooring, the best part about us finally finishing the man cave space is that Mike loves it. If he has a place that he really enjoys going to relax, when I talk his ear off that is a win to me.
If you're thinking about new flooring, check out Mohawk Flooring. You can find the closest store to you on their website. If you're in the Atlanta area, the incredible store I worked with was Builder's Floor Covering. They have multiple locations around the Atlanta area.
What do you think about the new space? Do you and your other half have different decoration opinions? Any ideas on what we should do with that back wall?
Thanks for following along on our crazy plumbing disaster adventure!
To read this blog post on Parties for Pennies, visit Before & After – Man Cave