Hey party people!
We are in love with our new LVT Flooring made by Mohawk! Next week, we'll share photos of the kitchen, living room, and dining room. Those rooms are almost finished, but the man cave is a blank slate. It really took us awhile to get down a good vision for the space. These were some of the things we wanted…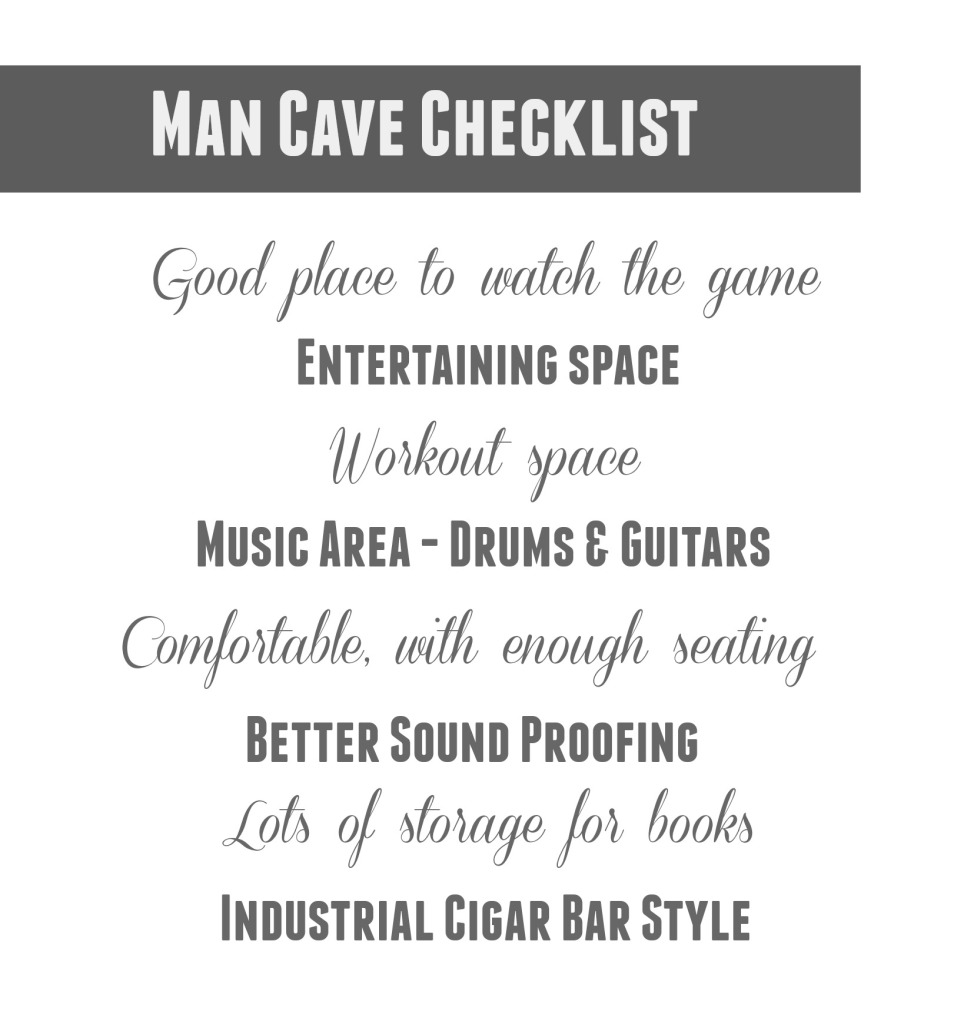 That's a lot to fit in a small room. We've got a few ideas on how to incorporate all of these things, but we'll see if they actually turn out how we imagine it in our brains. Can you relate to that?
Overall, I really want this to be a place where my husband loves hanging out in. I want it to be a place he feels like he can go to get away.
It was really hard to narrow down what Mike wanted for the design. One thing about my husband is that he would prefer our entire house to be super dark and solely lit by lamps. Opposites attract because I want lots of light and it to feel really bright.
After talking it through, we decided on creating an Industrial Cigar Bar feel for the man cave. Here's our little Man Cave Inspiration board to get us started.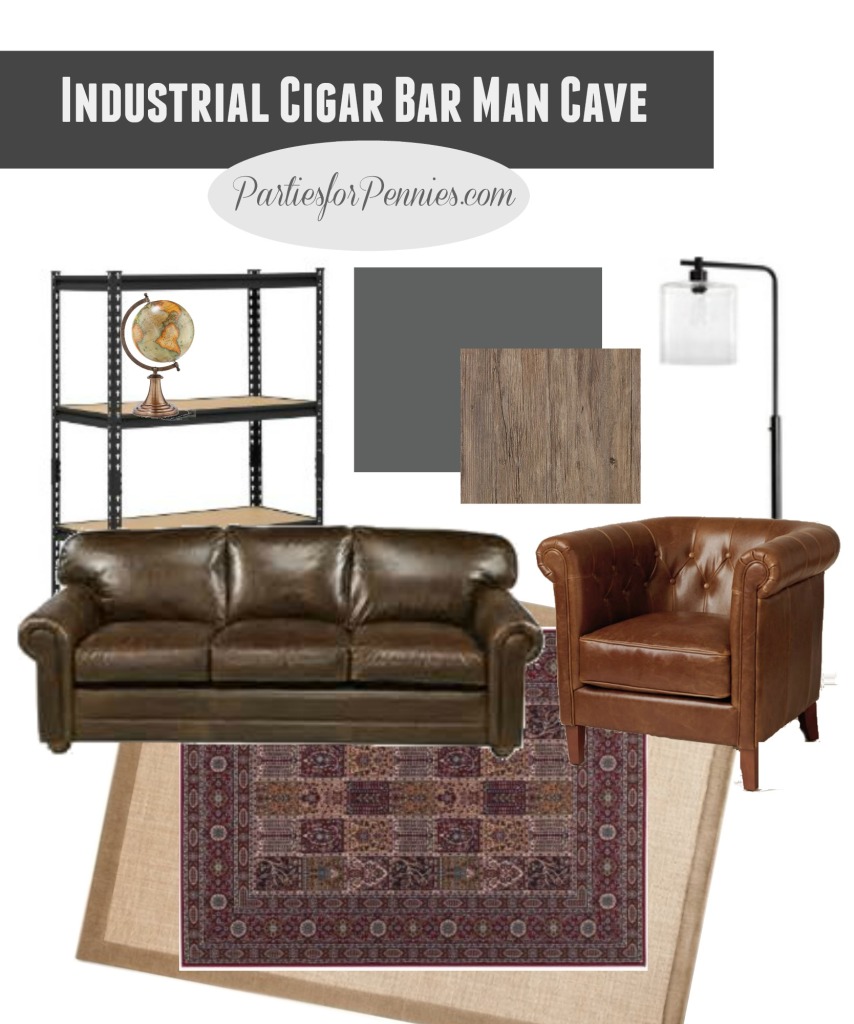 Our foundation for this room is Mohawk Flooring's Configurations LVT in Barnwood Chestnut. It looks amazing down there. To help create a really dark space, we're painting the walls in Behr's Hematite. We've already got the brown leather couch, but we did order the smaller tufted leather chair. I love this lamp, but I can't find out where it's from. If anyone recognizes it, please let me know. The "bookshelves" are actually garage shelves from our local hardware store.
It's crazy how a yucky plumbing problem has ended up transforming our house, in a good way. I can't say thanks enough to Mohawk Flooring for their amazing product and what a great experience it's been working with them and Builder's Floor Covering.
If you missed the whole story about what happened, find out what caused our basement to be flooded, our tips for choosing flooring, and the actual installation by clicking the links.
Stop in next week for our kitchen "after" picture!
To read this blog post on Parties for Pennies, visit Man Cave Inspiration.