Tis the season to start wrapping.  With a few tips & tricks you too can have a package worthy of the "That's too pretty to open!" remark.
Tip 1:  Buy Good Paper
A good paper is one that is a little thicker.  It does tend to cost a little more, but by the time that you've doubled up the paper so it's not see through or throw away three sheets because the edges have torn, a little investment up front is worth it.
Tip 2: Go easy on the Themes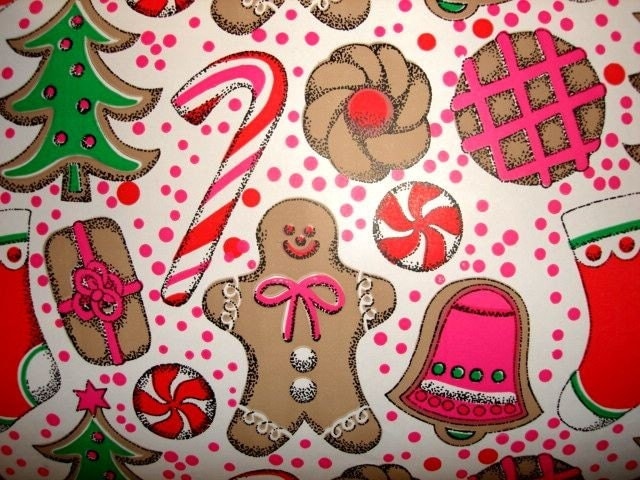 While Gingerbread men & candy canes are cute, you are usually left over with a half of roll of wrapping paper left that just takes up space (& may not be your taste next season).  I prefer to go with a classic stripe, polka dot or the classic Kraft Paper.  This way, you can use the paper for any occasion throughout the year & dress it up with different ribbons.
If you want a few themed packages, my suggestion is to buy sheets of the paper rather than a roll.  That way no leftovers!
Tip 3: Have the right tools
A good pair of scissors & some Scotch Magic Tape are all you need to accomplish that professional look.
Tip 4: Measure & then CUT!
By following the steps below, you will have the exact amount of paper needed for each present, each time.  No more eyeballing & then coming up short.
Tip 5: Get Creative with the Bows
Below I will show you how the same gift can be presented in three different ways.  Changing up the ribbons & bows gives each gift a fresh new look.  (BTW… I splatter painted my Kraft Paper to give it another personal touch)
Adding a classic bow, a few cuttings of rosemary from the garden & a little monogram instantly give this present a fun yet classic look.  If you don't have rosemary, use some holly, a cutting of pine or even a few twigs to add that element of nature.
A gift on a gift is always a fun touch.  After doubling up some metallic cording & tying a simple bow I added a home made ornament for a festive feel.
This is the North Pole Special in our house.  Presents that have the "snowballs" come from the Big Man himself.  Follow this simple tutorial on how to create a "snowball" aka… a tissue flower.
All of these tips will last you a lifetime & do not only need to come into play during the Holiday Season.  Now get out there & start wrapping!!
xo-
Kristin | The Hunted Interior